The talented Lebanese architect and digital artist Elio Atallah has released a set of digital art transforming a few of Lebanon's landmarks into masterpieces.
Inspired by the "Ahla Bhal Talleh" (Welcome to Lebanon) campaign to promote tourism in Lebanon, Elio has reinvented Jeita Grotto, making it a mesmerizing wedding venue.
Located about 30 minutes from Beirut, the Jeita Grotto is one of Lebanon's most breathtaking and most popular tourist destinations, discovered in 1836 by an American missionary.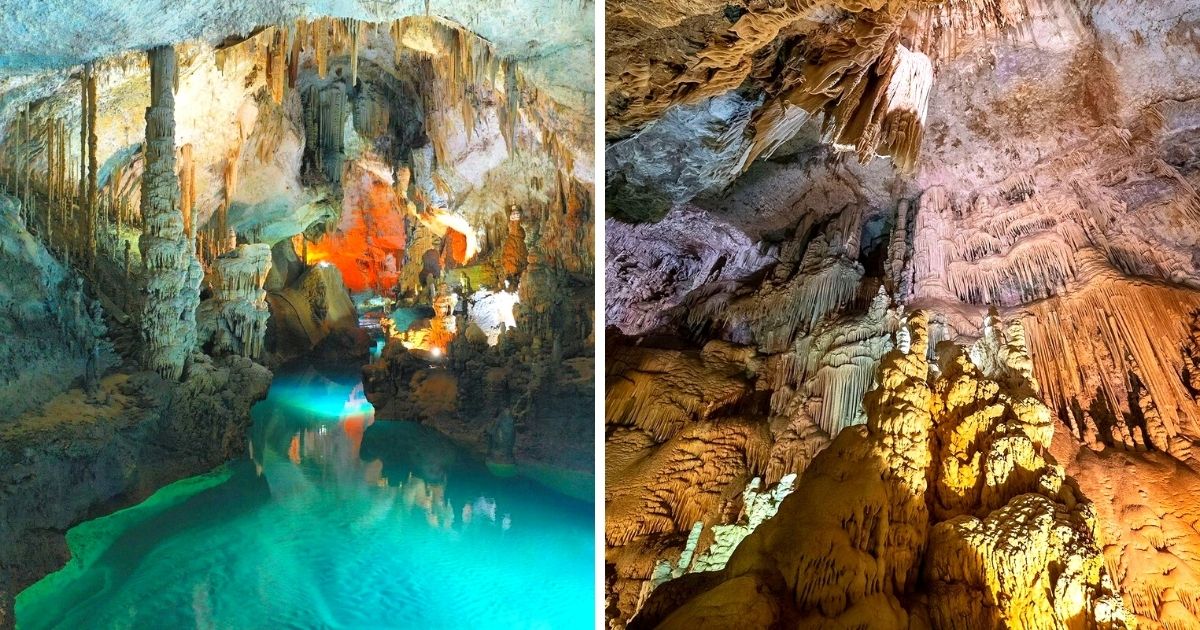 The grotto features two distinct limestone caverns combining a length of around 9 kilometers. The landmark represents a spectacular display of stalagmites and stalactites that has been created over millions of years of underground movements.
"I wanted to be more creative and break the rules by making a visualization for Jeitta grotto with a higher level of imagination. Being an architect is being more focused on turning life into a magical unique unforgettable moments," expressed the digital artist via his Instagram account.
Elio Atallah also reimagined other of the country's tourist landmarks, including the ancient Roman temples of Baalbek, and transformed the ancient castle in Byblos into a thermal spring spa.
He also remodeled the ancient Roman Hippodrome into a football Field and the Balou Balaa into a luxury hotel within the waterfall "inspired by the Tannourine sinkhole's natural water and landscape elements."
Related: 8 Spectacular Caverns & Grottos In Lebanon For An Epic Adventure With Your Friends