Last month, Noura Fadi Hatoum fell from a height into the Adonis River (Nahr Ibrahim) while on a hiking trip with a group of friends. It took a 4-day search and the intervention from the Lebanese Army to locate her body.
This Saturday, there will be a hike in South Lebanon to mark the 40th day after the passing of the 15-year-old. The hike will take place on "Noura's Trail" (Darb Noura) that was just named in her memory.
With the cooperation of the Rashaya municipality, a cedar tree will be planted in the presence of her loved ones to celebrate her life before they embark on the commemorative trail.
According to details shared to The961 by Noura's brother, the meeting point is at Birket El Yabse on the road leading to Mount Hermon (Jabal El-Sheikh) at 3:00 PM.
The cedar tree will be planted at 3:30 PM followed by an 8-km hike starting at 4:00 PM. The hike is expected to take 4 hours in total.
The heartfelt event is open to anyone interested in joining to help keep the memory of Noura alive. Note that face masks will be required during the tree planting portion of the event.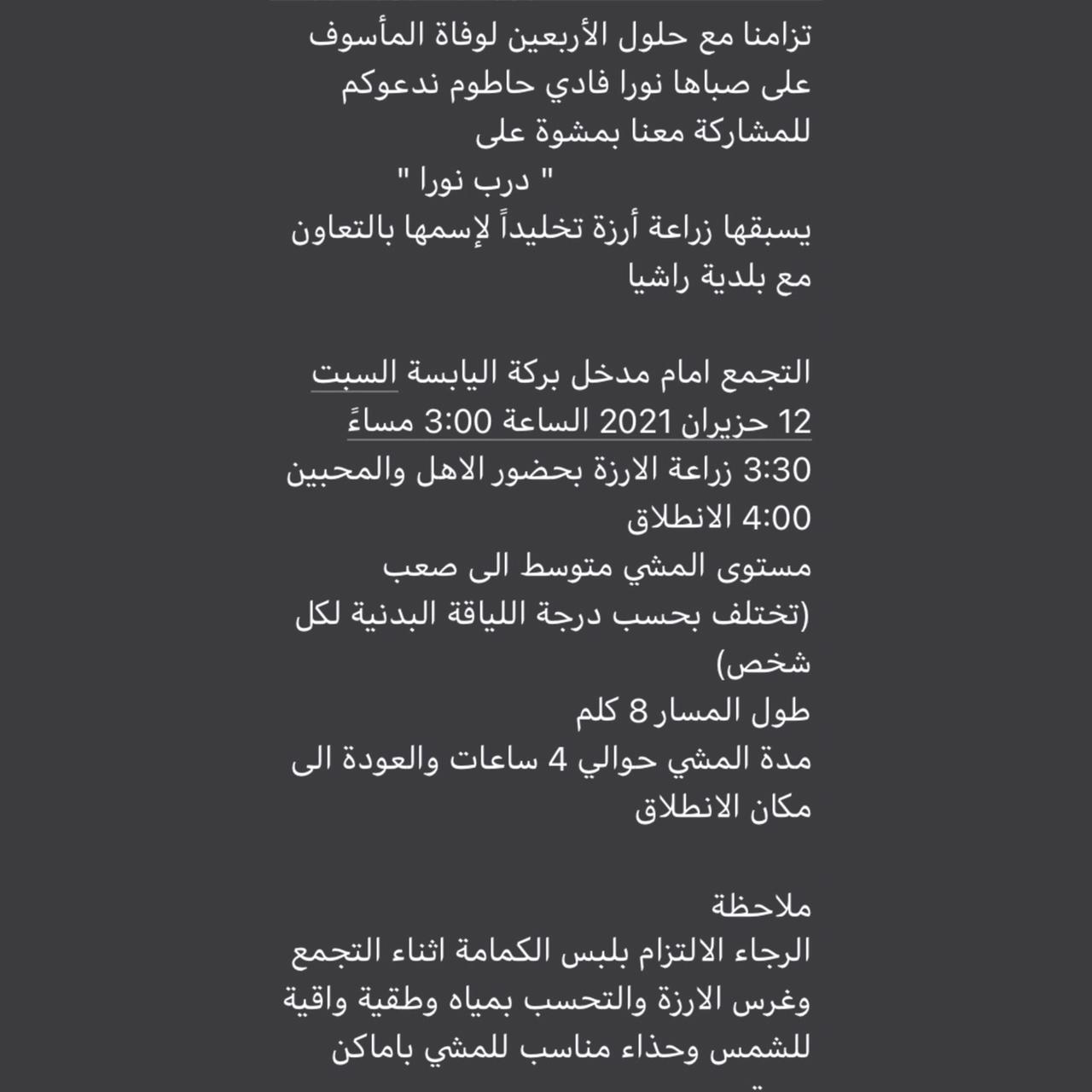 ---
Our team works tirelessly to ensure Lebanese people have a reliable alternative to the politically-backed media outlets with their heavily-funded and dangerous propaganda machines. We've been detained, faced nonstop cyber attacks, censorship, attempted kidnapping, physical intimidation, and frivolous lawsuits draining our resources. Financial support from our readers keeps us fighting on your behalf. If you are financially able, please consider supporting The961's work. Support The961. Make a contribution now.